FOR THIS PROJECT I DELIVERED
Illustration, Posters, Mailer, Press Ad, Outdoor Ad, Social Media Ad, Signage, Vehicle Livery 
BACKGROUND
Glasgow Science Centre is one of Scotland's must-see visitor attractions - presenting concepts of science and technology in unique and inspiring ways.
​
THE  BRIEF
GSC will have some educational activity happening in the building on the subject of Scottish Innovation and they needed assets that appeal to two important audiences. 
Education and public visitors. As part of the campaign, GSC needed to let their education visitors know that we have special events happening in the building throughout the week.
​
THE  SOLUTION
Since the brief for the campaign was open, I decided to give to this event a personal touch. My idea was to create a week full of events that will feature some of the outstanding Scottish innovators and inventors in the fields of communications, science and technology - scientists and engineers who have made an immense impact and have quite literally changed our society, and indeed the world, for all time.
As an exemplar facility offering education to individuals of all kinds, it isn't hard to come up with compelling reasons why children and adults would benefit from this week full of events. What is harder, however, is producing work that successfully cuts through the clutter and make not only senior teachers and parents, but people in general, realise that this is an education worth having.
For that reason, I knew the campaign had to feature content that the audience would want to engage with (entertaining and inspiring) and speak in a tone of voice they would respond to (informal and relaxed). And it wasn't very difficult as GSC's brand and services are very similar to those audience requirements.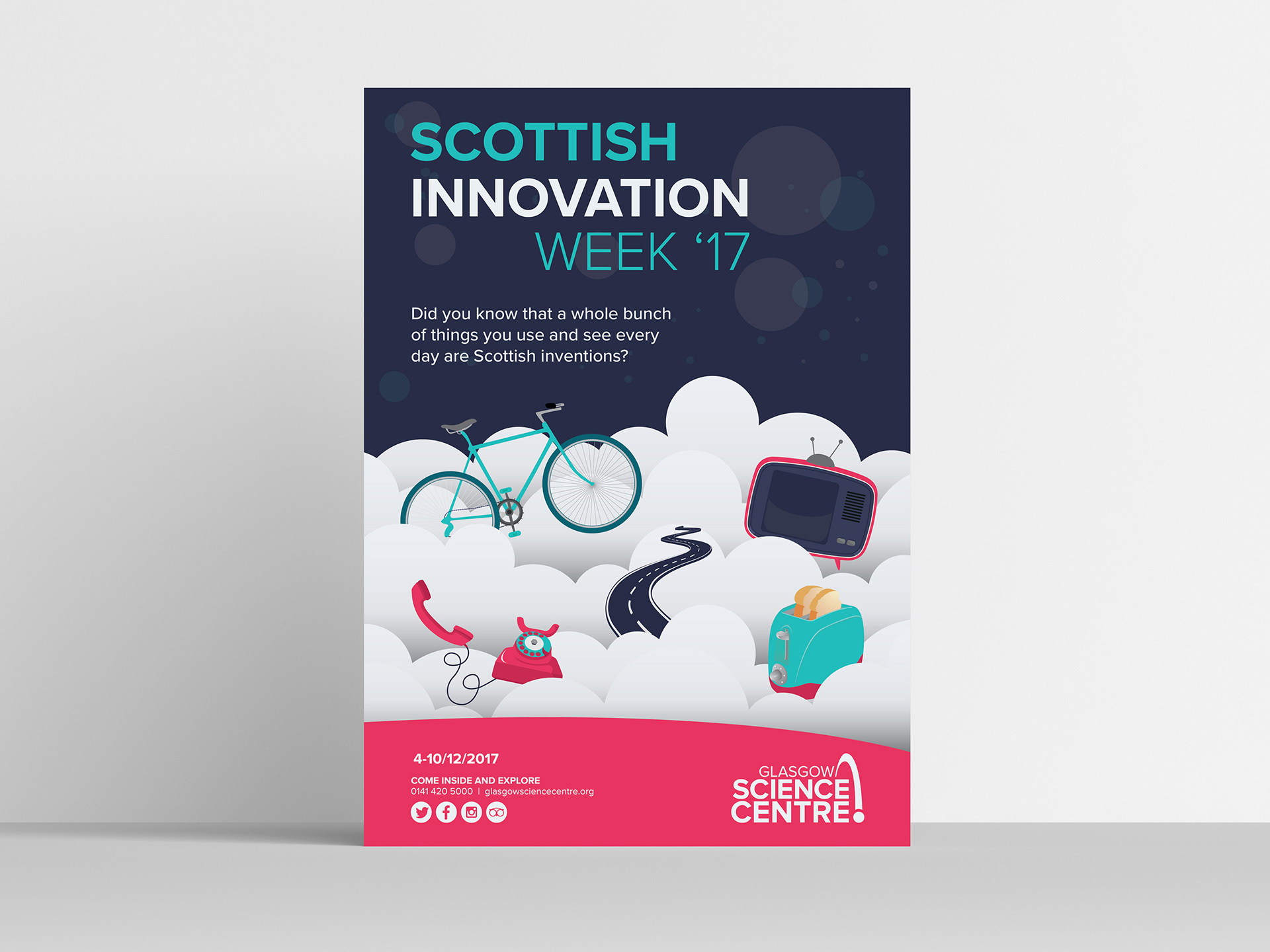 Keeping in mind GSC's both approachability and audience I developed a device with a sense of trust, positivity and curiosity - values that are key to Glasgow Science Centre's work. 
Inspired by the actual inventions and bearing in mind GSC's brand guidelines, I created icons of some of the Scottish innovations. The benefit of using icons is that it easily catches people's attention and combined with the header "Did you know that a whole bunch of things you use and see every day are Scottish inventions?" I created curiosity. And when you create curiosity you can draw people towards you, making them want to know more, which was my goal.
I tried to design a campaign, which will built on GSC's success and will support its drive to attract visitors. It alludes to fun and interaction while being firmly rooted in the concept of education, which of course is the main purpose of the event. 
"We are informative" sits at the heart of GSC's brand and communications. By communicating this message in my artwork, this campaign can be brought to life. 
My approach embraces print, outdoor, social media, and van livery.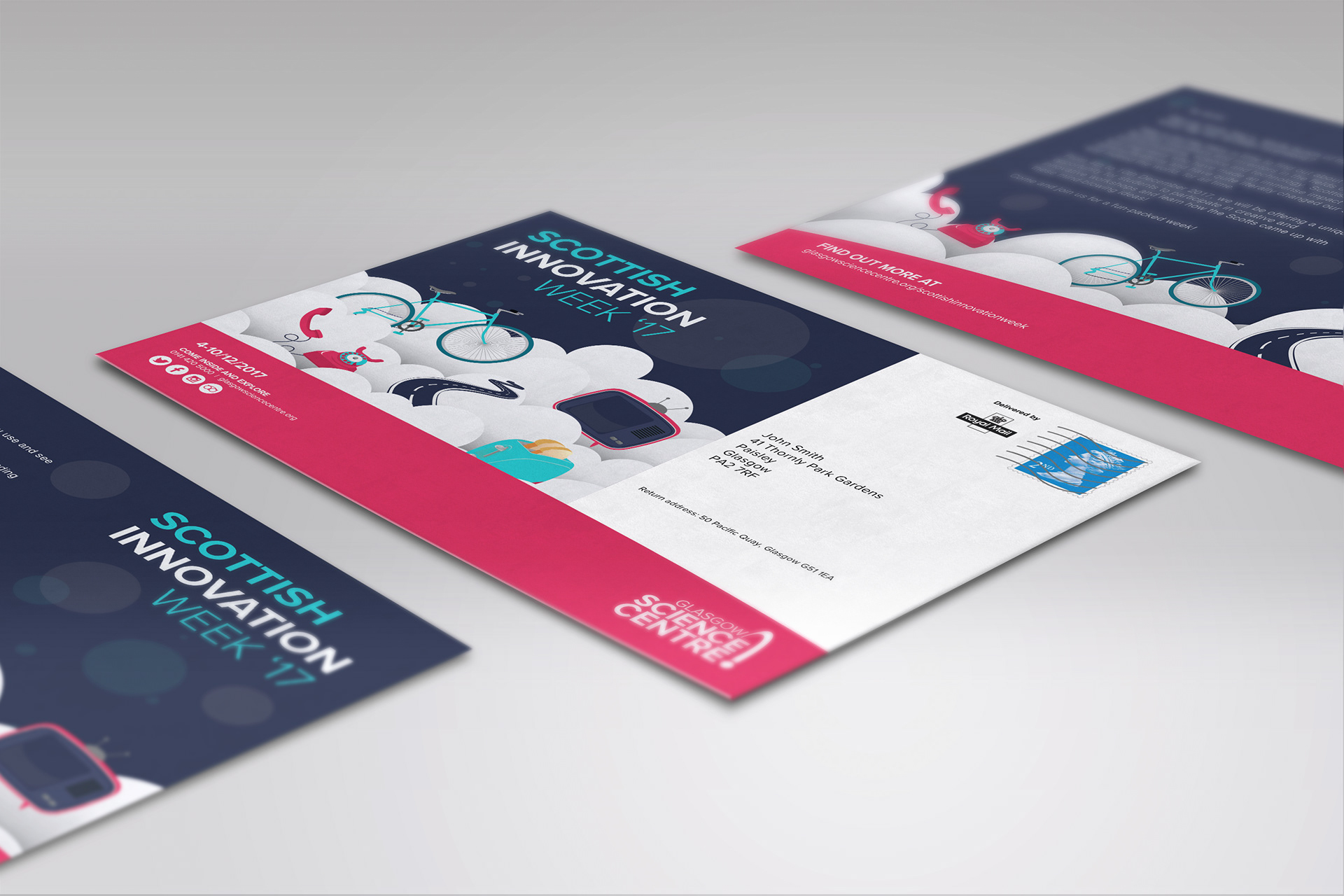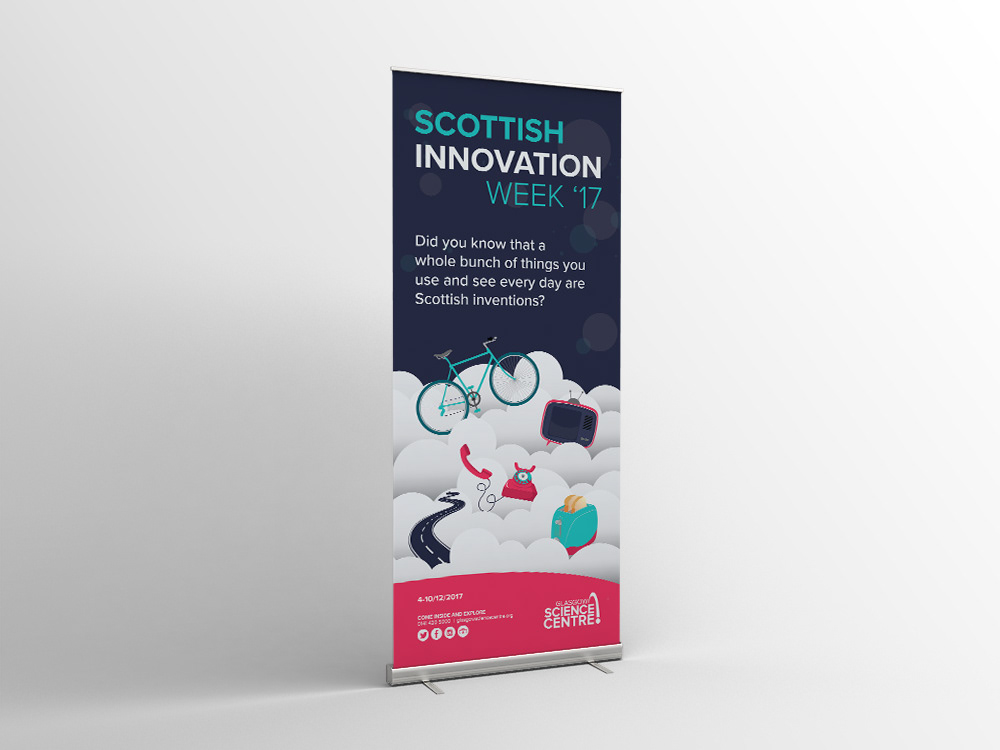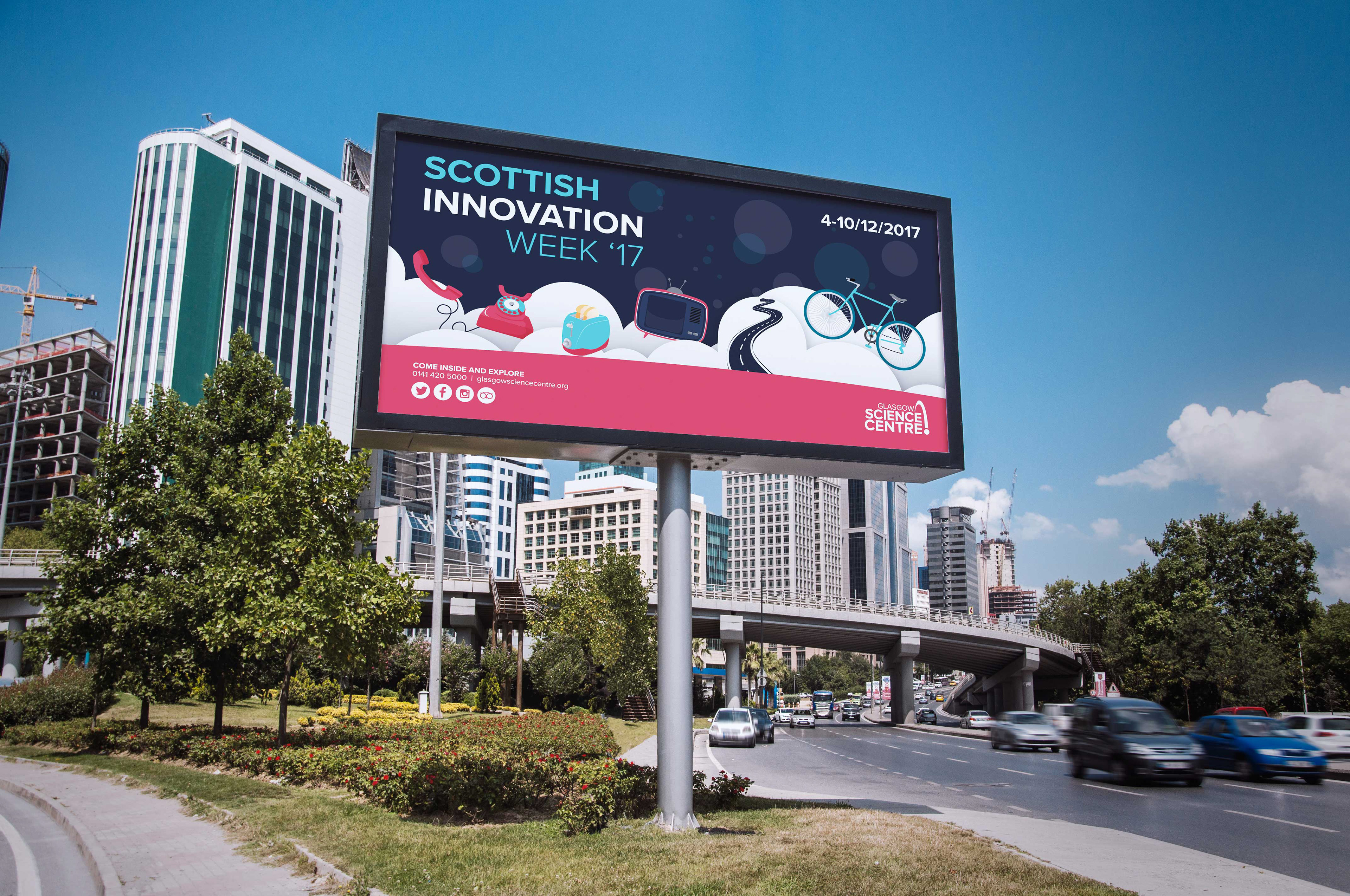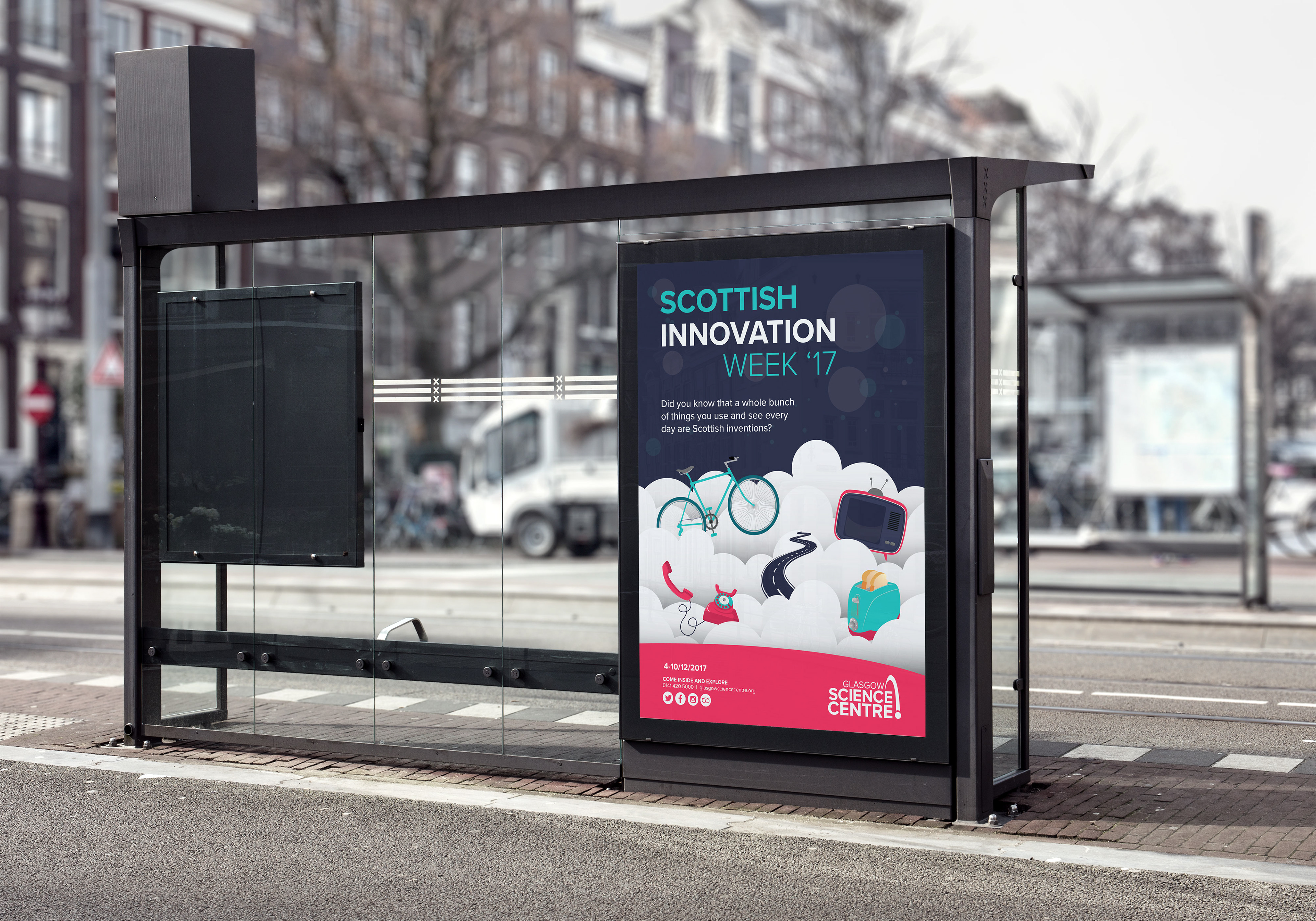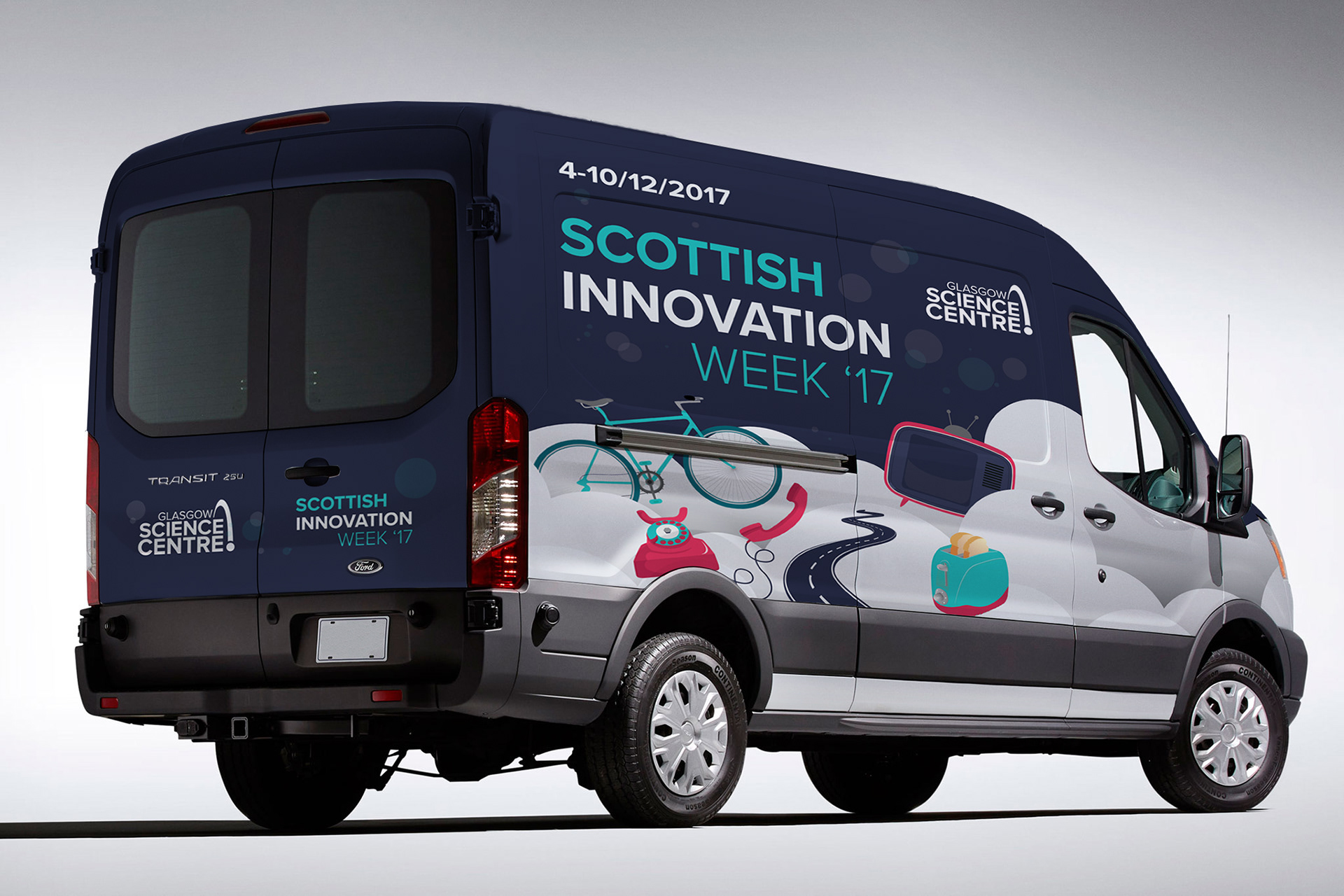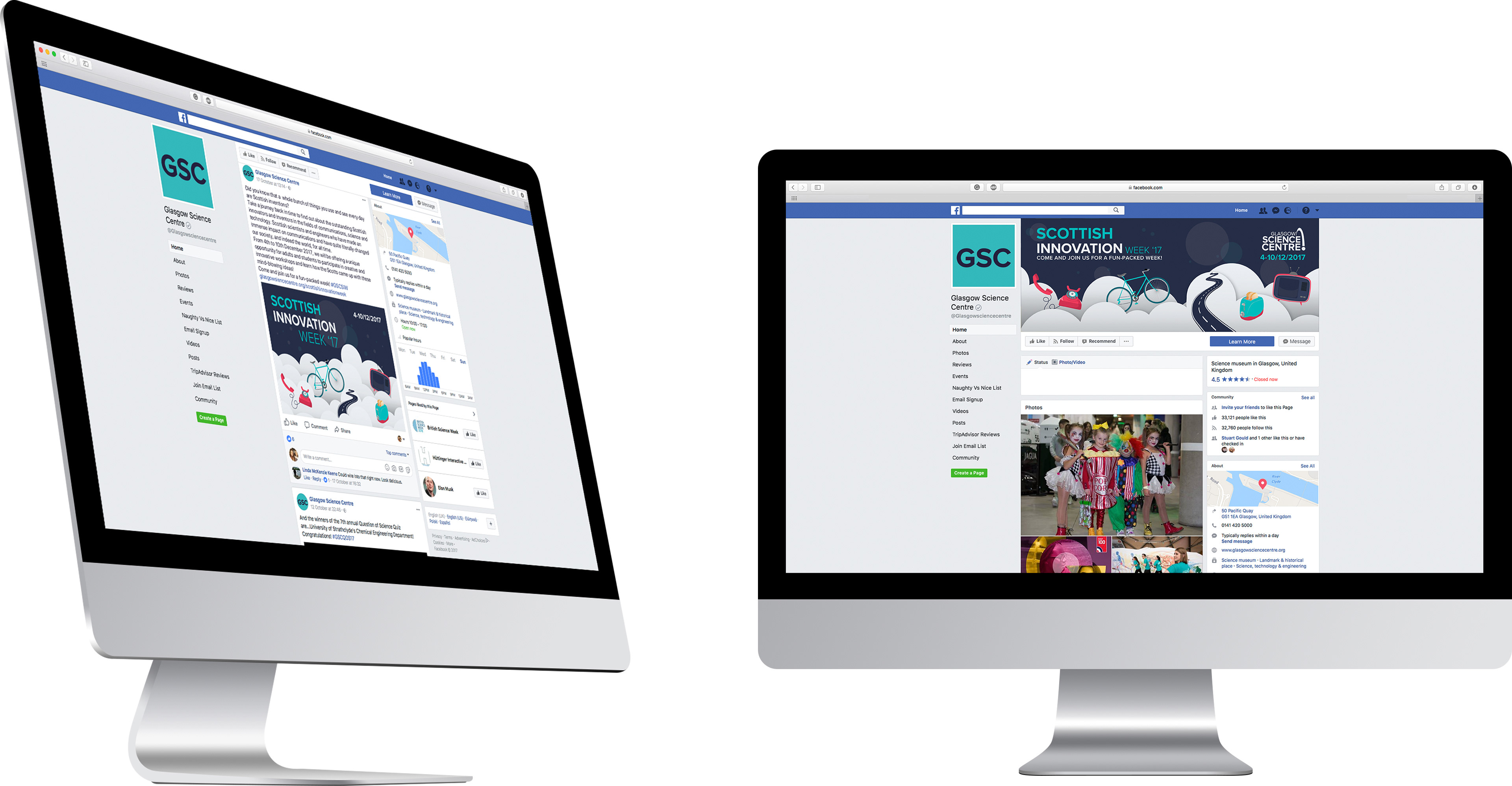 Kirkpatrick Macmillan 1812 - 1878
Constructs the first pedal-driven bicycle and gets the first speeding ticket for travelling at 8 mph and knocking down
a child! (1839)
John Macadam 1756 - 1836
Invented a method of using coal tar to bind the road surface stones together.
Alexander Graham Bell 1847 - 1922
Designs and patents the telephone. (1876)
John Logie Baird 1888 - 1946
First public demonstration of television. (1925)
Alan MacMasters 1825 - 1927
Invented the first electric toasters. (1893)