Poster, Flyers, Magazine Advertisement, Tickets, Web Pages
SOFTWARE: Illustrator, Photoshop
BACKGROUND
Clyde 1 delivers the perfect mix of music combined with witty, warm-hearted locally relevant banter as well as life's essential news and market, specific traffic updates and weather. The music Clyde 1 plays is vast, a combination of the most popular music for 25-44 year olds that reflects the lives of its listeners, communities and places wherever they live. Clyde 1 plays the biggest songs of the moment, as well as rediscovering the hits from less complicated times — the 80s, the 90s and the noughties. The sound and space Clyde 1 creates is totally unique to Bauer City 1.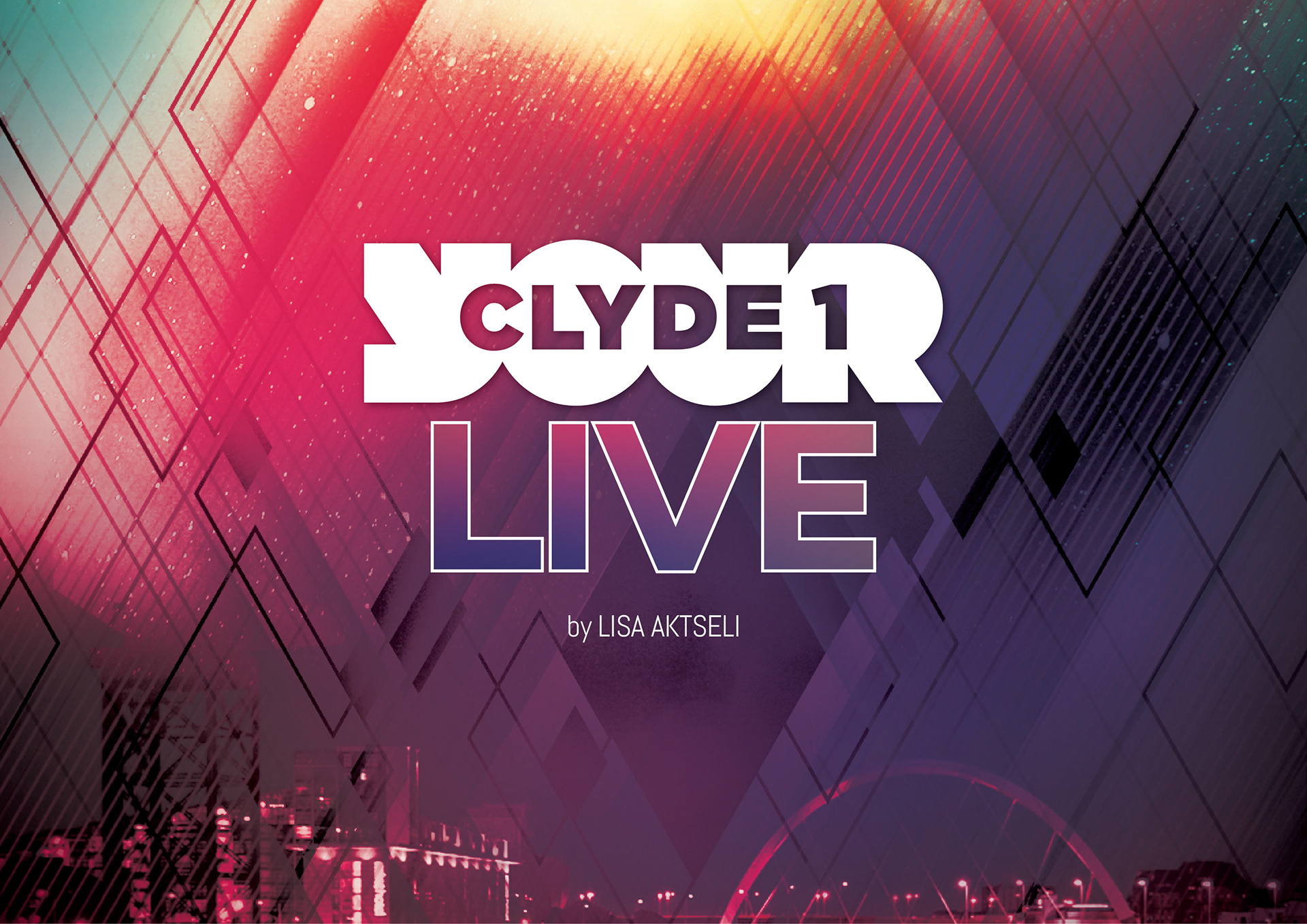 THE  BRIEF
The brief was to design a core idea for the CLYDE1 LIVE 2015 with executions for billboard, online, bus stops, flyers and tickets.
THE SOLUTION
Noel Gallagher's High Flying Birds and Stereophonics, who are the two most popular bands on this concert, play rock music. Rock music is closely related to city life, especially during the night and based on these two factors I designed the poster. At the same time, I had to combine more genres that the other bands play, which is pop, indie pop and indie rock therefore, I used bright colours as well.
I edited an image of Glasgow at night alluding to the idea of the city life and the place the concert will take place. To refer to the nuances of music and the lights of a live concert, I worked with gradients and stars. To develop the concept of the concert I used bright colours and triangles in different sizes and shapes, as the triangle is an imposing shape and attracts attention.