BACKGROUND
GTG trains 1200 apprentices, 300 of whom are employed by Arnold Clark. Apprenticeships play a major part in Arnold Clark's recruitment strategy and to keep up with the challenging and dynamic "young" demographic the company needed to show its creative flair. 
THE BRIEF
Arnold Clark wanted to create a new brand, solely focused on apprenticeships which needed to be bold and appealing to a younger market that might need a steer in their career options. A brand with a true understanding of the audience, their interests and what drives them. people love to work for a company with a clear and admirable purpose, 
A new brand for apprenticeships would avoid confusion as the Arnold Clark and GTG logos would finally be used together. 

THE SOLUTION
This project was assigned to me, to develop a new employer brand narrative, creative concept and suite of assets (including outdoor advertising) to clearly communicate how working at Arnold Clark can lead to a better life.
As part of Arnold Clark's ongoing recruitment cycle, I generated an internal communications programme encouraging staff to participate to photoshoots about Arnold Clark's working environment that showed pride, trust, stronger together and personal growth. Participants were given recognition across the AC website and social channels, inspiring others to join.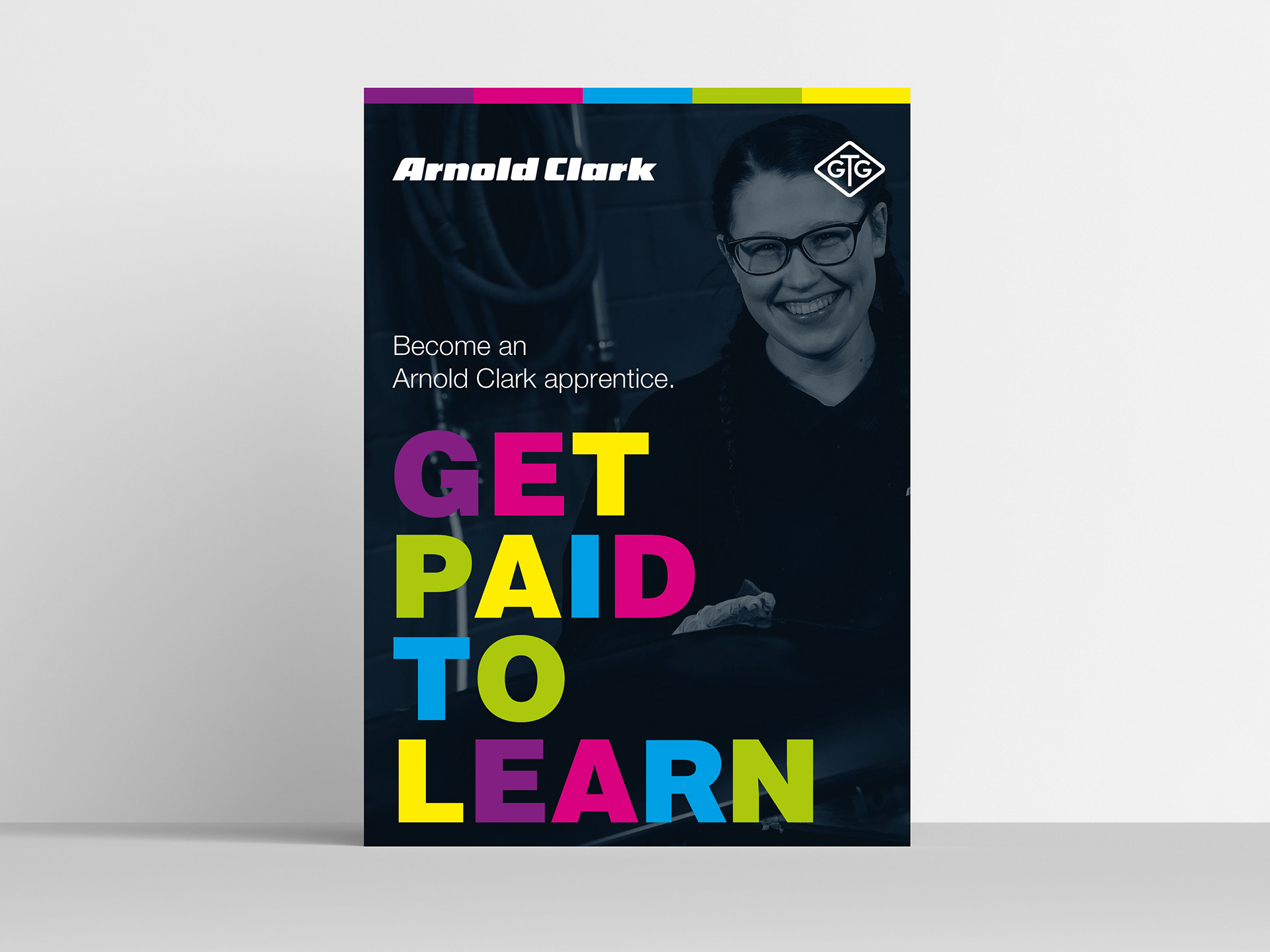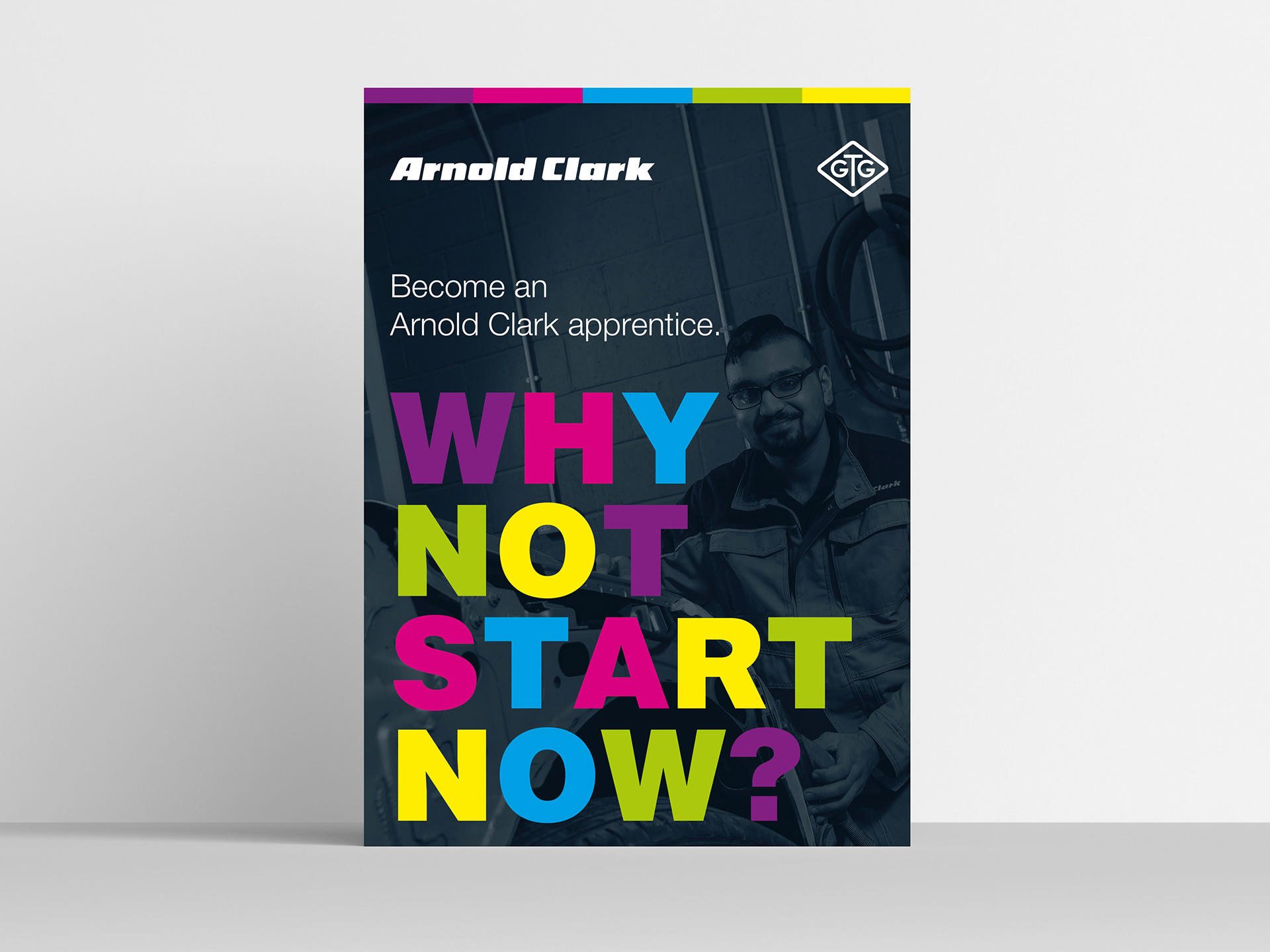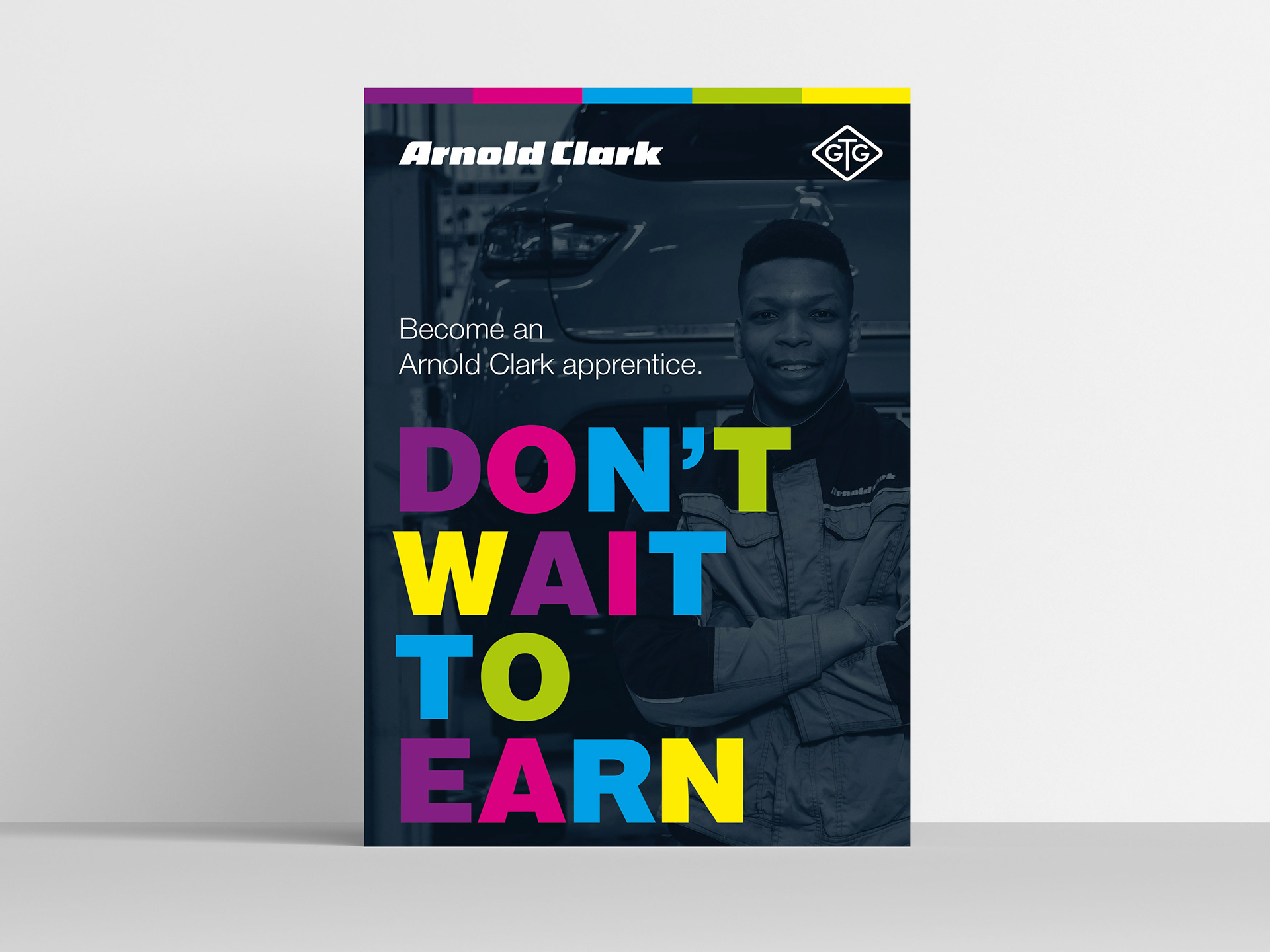 My main concern was to launch this employer brand campaign, promoting the company's culture, diversity, and inclusion through brand messaging designed to attract, retain, and engage potential employees. Keeping in mind that Arnold Clark wanted to attract, engage and develop the new generation of talent, the bold messaging I came up with was "
Get Paid to Learn
", "
Don't Wait to Earn
", "
Why not Start Now?
" and "
Think Big. Start Here.
"