FOR THIS PROJECT I DELIVERED
Illustration, Logo Design, Posters, Mailer, Press Ad, Outdoor Ad, Vehicle Livery, 3rd party website advertising 
BACKGROUND
One of Arnold Clark's event is the 5 Day Giveaway, thaking place twice a year. During this event customers receive a free 2-year Service Plan with every used car sold and also have the chance to win prizes via an in-branch prize draw. ​​
​
THE  BRIEF
The challenge was to create a campaign concept for the event. The title of this campaign '5 Day Giveway' should form a logo/logotype which could be used across a range for both print and digital media. 
​
THE  SOLUTION
The objectives are simple:
- To promote Arnold Clark brand as honest, approachable and fun.
- To increase used car sales during this 5-day period.
- To target existing customers who are potentially ready to buy or renew their car.
To do that, I needed a concept for an integrated campaign that would stand out from the polished, professional, old image of any other Car Dealership. In order to engage audiences with the event I had to create excitement and to create excitement, I needed colours and graphics that remind us of fun and joy. Therefore my idea was to turn the Giveaway Event into a celebration. A colourful and playful celebration of everything that is great about getting a new car, let alone a 2-year Service Plan for free! A campaign that will make people smile and also make them feel like a child again.​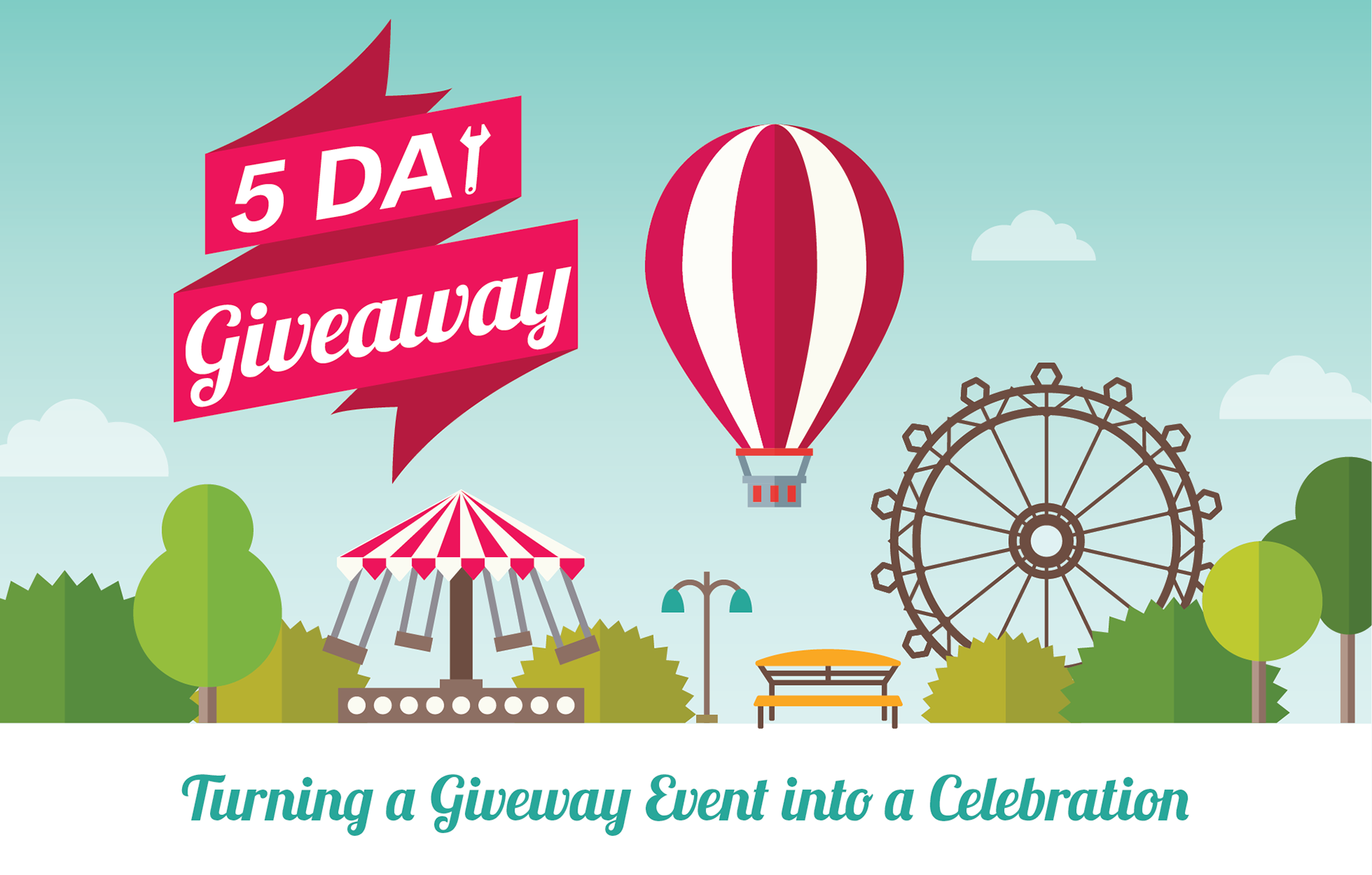 So I thought that a good way to achieve this was to illustrate an amusement park from the old days, as it allowed me to add the celebration idea to the artwork and remind people of their childhood. I wanted to capture the vibrant essence of a celebration and show that getting 2 years of free servicing is a very good reason to celebrate. Consequently that will motivate people to escape normal and buy a car.
With the event taking place in June, that was even easier. The colours should be bright, vibrant showing all the joys summer can bring. Why not add one more? Buy a new car and get 2 years of free servicing!
However, I also had to create a logo for the 5-day Giveaway Event that would match with the celebration idea and would awake memories at the same time. So I came up with a vintage logo, using a ribbon and changed the Y from the word Day into a spanner.
ROLL UP  BANNER & POSTER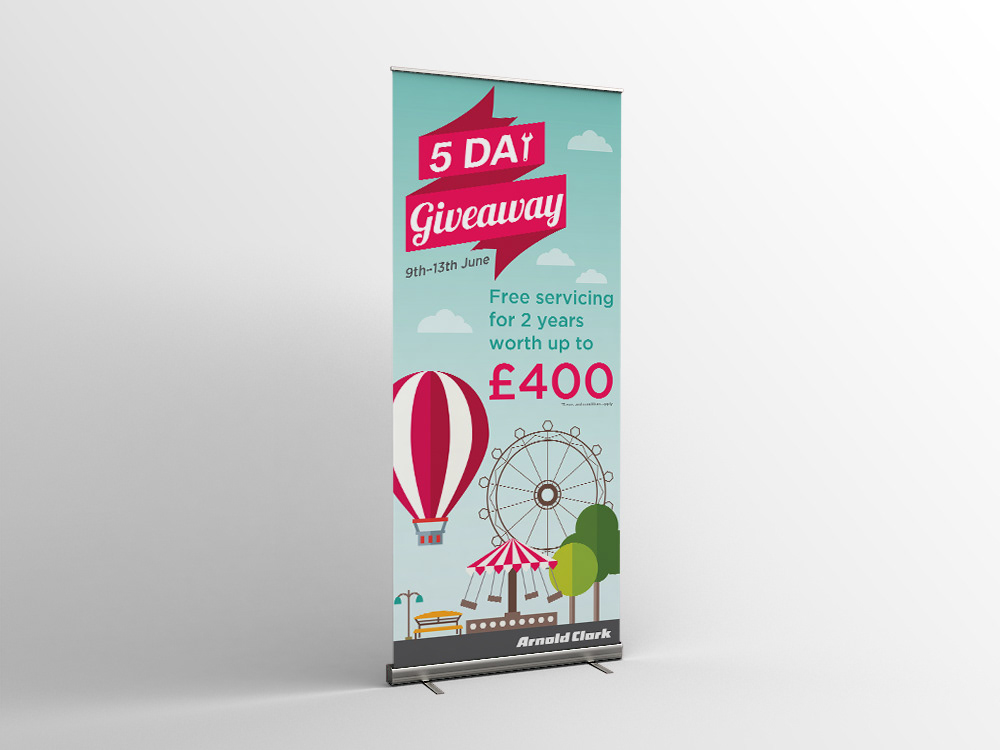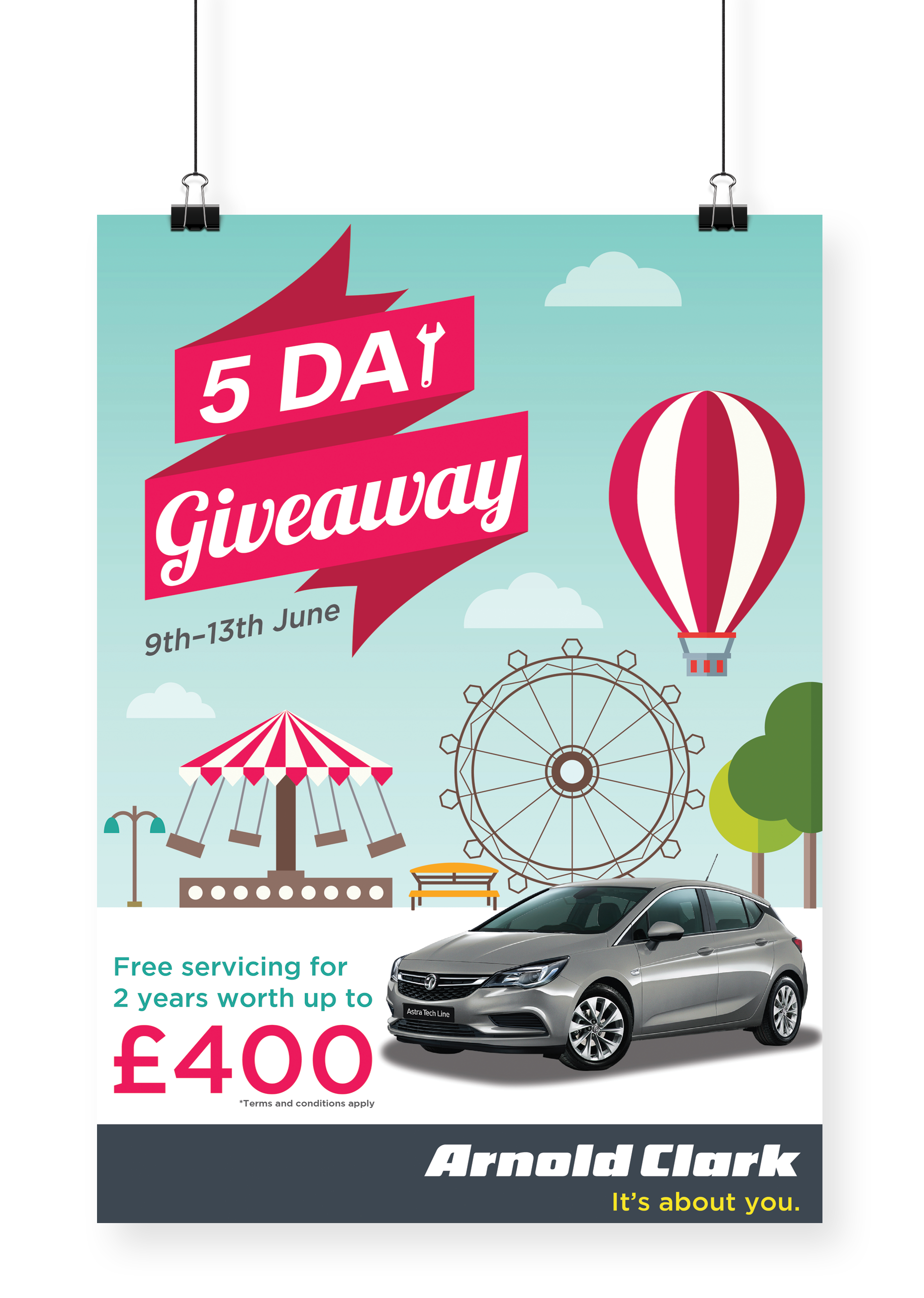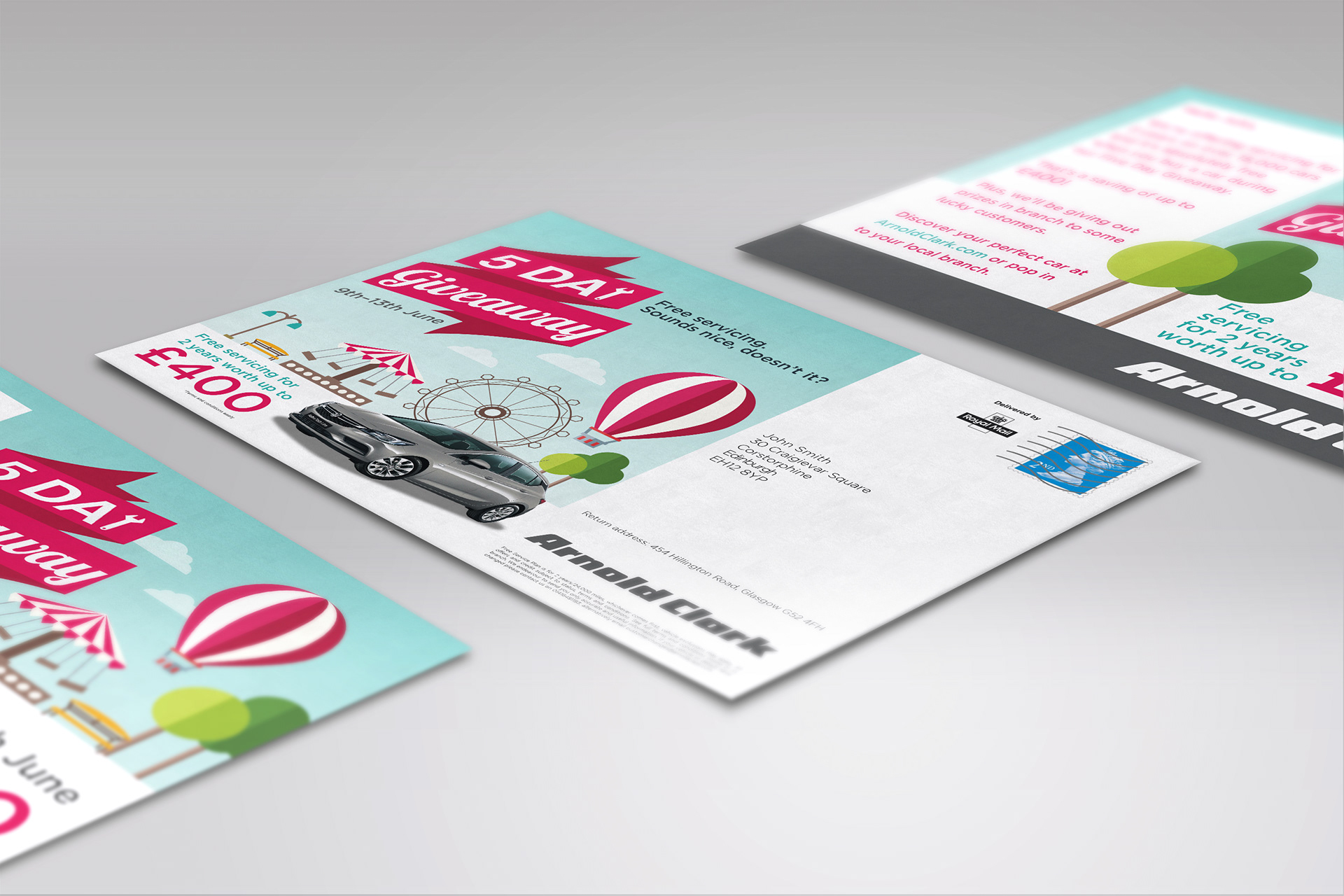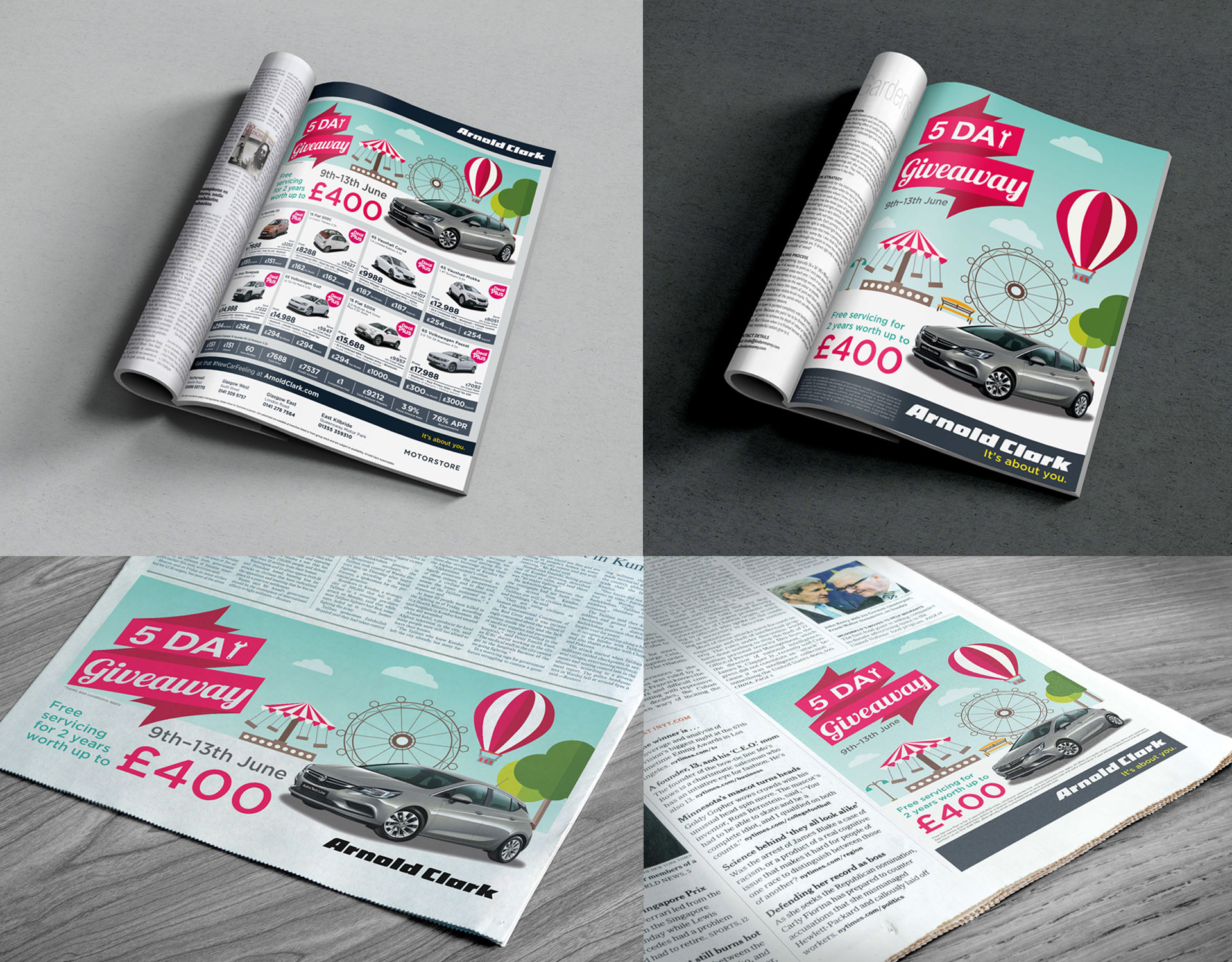 THIRD PARTY WEBSITE ADVERTISEMENT - HOME PAGE TAKEOVER 
Leaderboard - MPU - Skyscrapper & Skin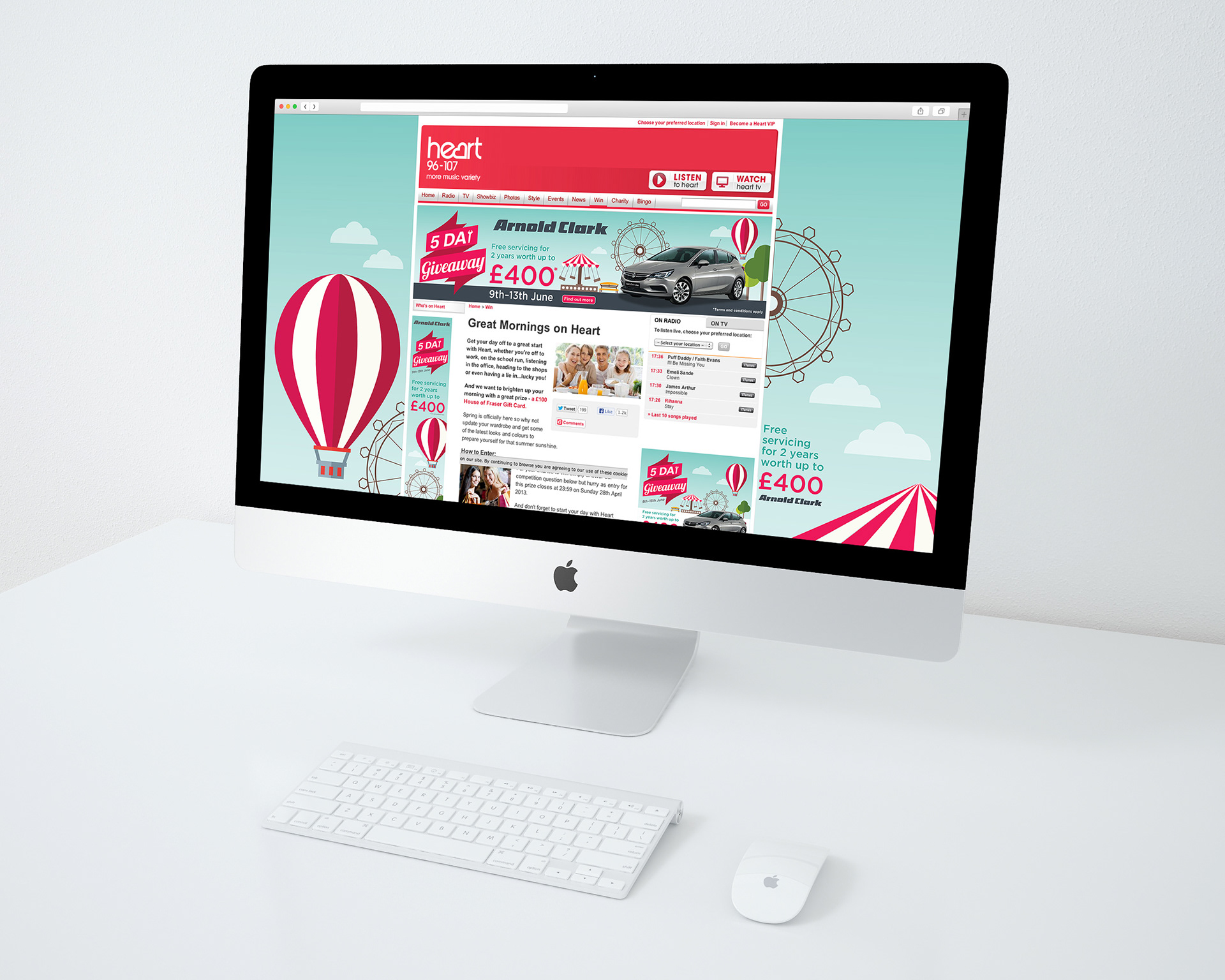 OUTDOOR ADVETISEMENT
48 Sheet Billboard